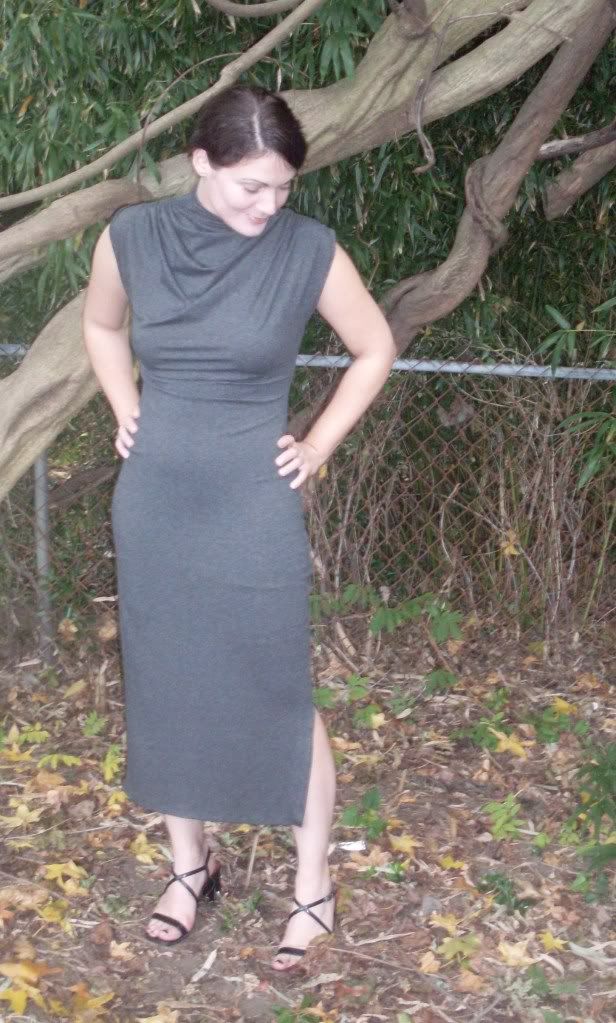 Undergarments are our friends
.
There it is, my first dress out of the slump. Burda 7444. I still can't decide if I love it. Is it too hefty bag?
I really love the back. I omitted the center back zipper. It was completely unnecessary with this knit, a beautifully sheen jersey blend from Kashi at Metro.
This pattern was a breeze, and the end result is super-comfy. I'll be sporting this dress with combat boots and fingerless gloves all winter :)

It's good to be back.